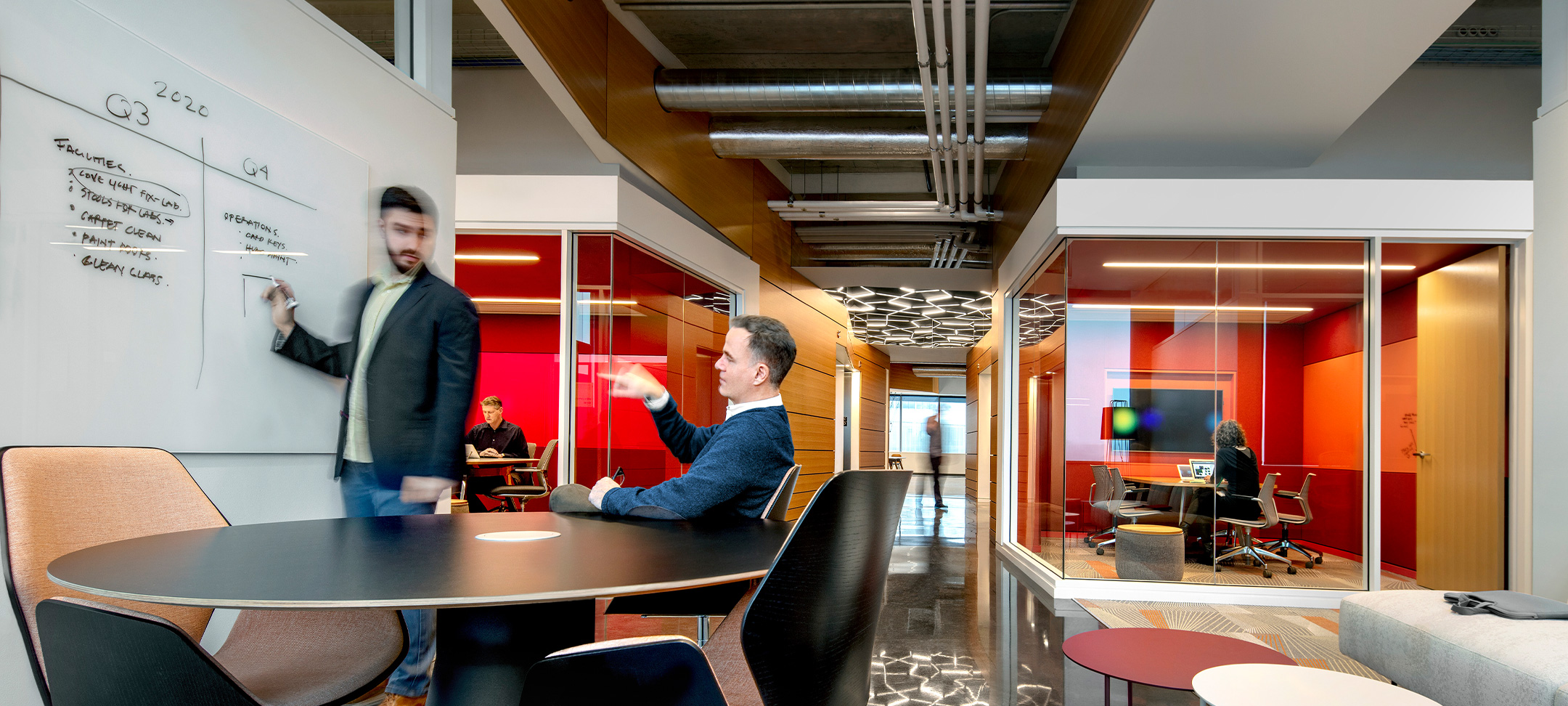 Seattle Children's Building Cure Wins NAIOP Washington 2020 Award
Seattle Children's Research Institute's Building Cure has been recognized with an award for Community Impact Development of the Year by the NAIOP Washington Chapter (Commercial Real Estate Development Association). Held virtually on November 6, the association's annual Night of the Stars Awards showcased the year's best commercial real estate development projects in Washington State.
The Community Impact Development category focuses on the significance of a project's short- and long-term impacts on its community including jobs, social benefits, and environmental and physical amenities. Highly deserving of this honor, Seattle Children's Building Cure was designed with the specific goal of connecting research to the community as the institute pursues its ultimate vision of eliminating pediatric disease. The project includes not only a dynamic environment for research, but also focuses on establishing a community forum for life science discovery and dissemination.
Congratulations to the entire Building Cure team on another award recognizing the positive impact of this inspiring project – from its local neighborhood influence to the profound challenges embraced in its mission.
The project was co-led by Flad (scientific workplace and research space) and Aedas (building exterior and interior public space) with construction management by Lease Crutcher Lewis and owner representation by Andrew Clapham & Associates.
NAIOPWA Night of the Stars

Community Impact Development of the Year WinnerMore about Building Cure

December 03, 2020