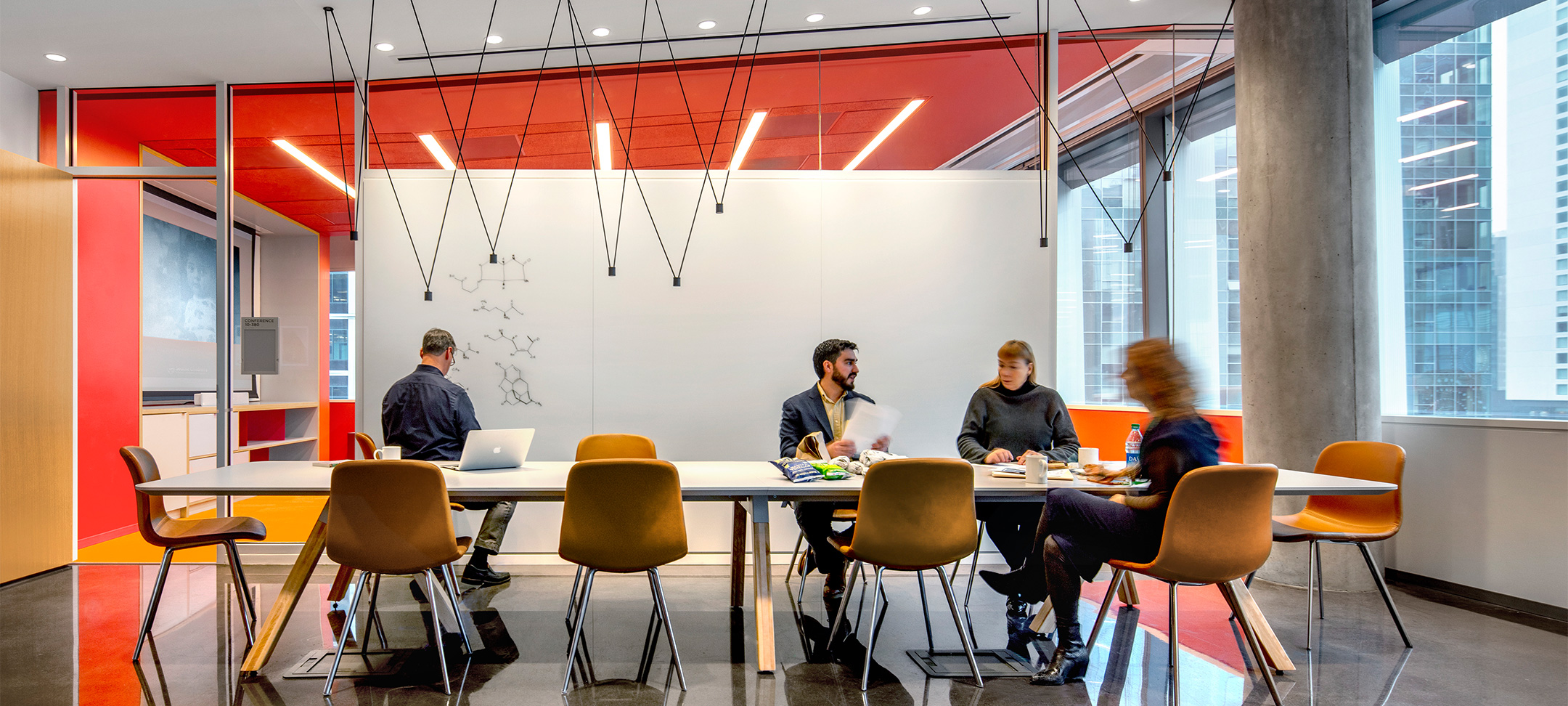 Seattle Children's Building Cure Receives AGC 2020 Build Washington Award
AGC of Washington, the premier professional association of contractors in the state, has honored the Seattle Children's Research Institute's Building Cure with a 2020 Build Washington Award. The project was selected as the winning entry in the highly competitive category of Private Building Over $100 Million, Construction Division. This year's award winners were recognized during a virtual celebration held throughout the week of October 19, highlighting excellence across the region in construction and safety.
Located in Seattle's dynamic Denny Triangle neighborhood, on a newly created Green Street, Seattle Children's Building Cure is designed to enable and inspire its scientists and staff, connect with and educate the community, and save the lives of children on a global scale – with the ultimate goal of eliminating pediatric disease.
The vision, design, and implementation of this project was led by an integrated team – research leadership, builder, and architects – with a deep history of working together. Their stewardship and trust were consistently demonstrated across the design and delivery team, resulting in a remarkable and award-winning project. Congratulations to the entire Building Cure team on this achievement.
The project was co-led by Flad (scientific workplace and research space) and Aedas (building exterior and interior public space) with construction management by Lease Crutcher Lewis and owner representation by Andrew Clapham & Associates.
Watch the Announcement

AGC 2020 Build Washington AwardsSeattle Children's Research Institute

Building Cure
November 30, 2020