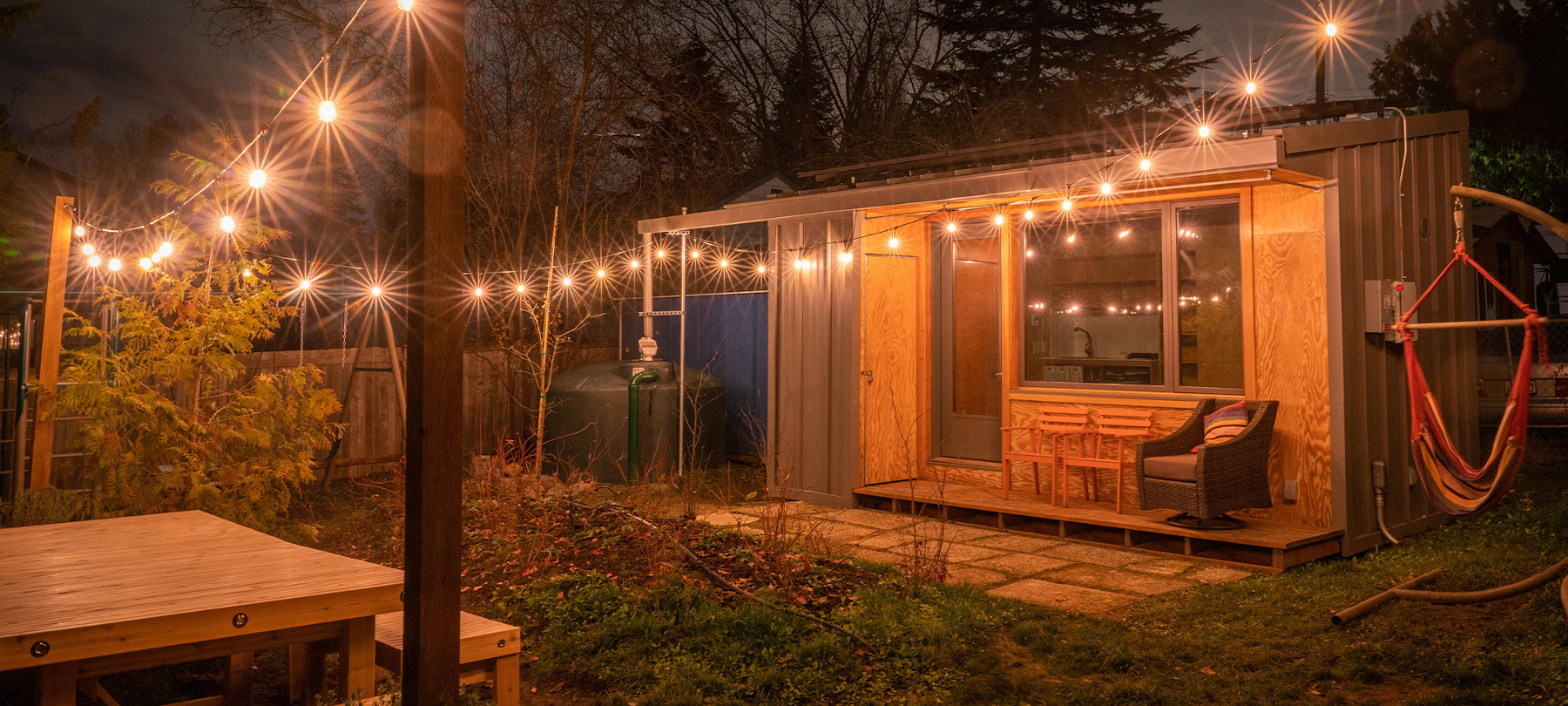 Help Flad Support Neighbors Without Housing
For the third year, Flad Seattle joined a group of local A/E/C firms participating in an event to raise funds for The BLOCK Project, which invites the Seattle community to help individuals experiencing homelessness. The brainchild of the social services organization Facing Homelessness and designer BLOCK Architects, the BLOCK Project is placing compact 175-square-foot homes in the backyards of single-family lots around the city, with the goal of placing one on every residentially zoned block. The homes are designed to achieve the highest standard for sustainability with the Living Building Challenge. They are off-grid (each home is outfitted with solar panels, a greywater system, and a composting toilet) and self-sufficient (interior spaces include a sleeping area, kitchen, and bathroom). Most importantly, this initiative goes beyond simply providing shelter to include offering dignity, resilience, and community.
Due to the impacts of the COVID-19 pandemic, it is more important than ever to be attentive to those experiencing homelessness. These individuals represent a part of our community that is considerably more at risk of exposure and lacking proper medical treatment.
This year's fundraiser brought in more than $145,800 and will help the BLOCK team implement, expedite, and scale their operation to meet the demands of additional BLOCK homes in Seattle neighborhoods. The Flad team reached out to more than 35 partners in the local A/E/C industry to help raise funds for the cause, exceeding the team fundraising goal of $15,000.
Those considering supporting the BLOCK Project can learn more and donate through the link below. Thank you for joining us in this crucial cause and initiative!
Donate Here

Warning
: Undefined array key "title" in
/tank0/www/flad.com/app/core/services/elementService.php
on line
445
May 13, 2021