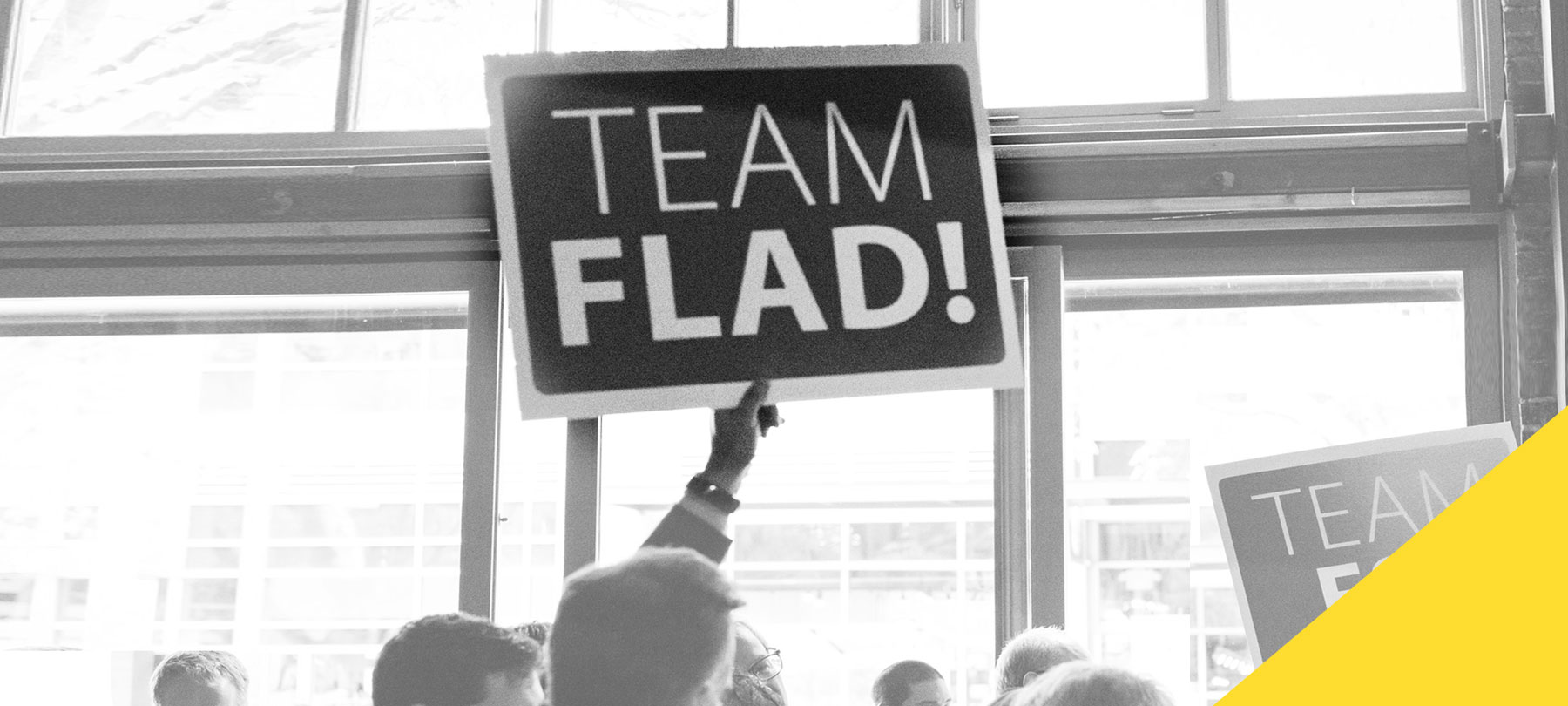 Flad Raises Awareness and Funds to Fight Homelessness
Flad Seattle was among a group of local A/E/C firms participating in an event to raise funds for The BLOCK Project, which invites the Seattle community to help mitigate homelessness. The brainchild of the social services organization Facing Homelessness and designer BLOCK Architects, the BLOCK Project is placing compact, 125-square-foot homes in the backyards of single-family lots around the city, with the goal of placing one on every residentially zoned block. The homes are designed to be off-grid (they're outfitted with solar panels, a greywater system, and a composting toilet) and self-sufficient (featuring a sleeping area, kitchen, and bathroom).
Both a housing initiative and a community building project, the three-year pilot program has to date secured more than 100 Seattle homeowners as volunteers to have BLOCK Homes constructed in their backyards. While the homes are pitched as permanent housing, they are designed to be easily deconstructed and relocated should the need arise.
This year's fundraiser brought in more than $220,000 and will help the BLOCK team implement, expedite, and scale their operation to meet the demands of additional BLOCK homes in Seattle neighborhoods. The Flad team reached out to more than 30 partners in the local A/E/C industry to help raise funds for the cause, exceeding the team fundraising goal of $15,000.
Those interested in supporting The BLOCK Project can donate through the link below.
Make a Donation

April 23, 2019