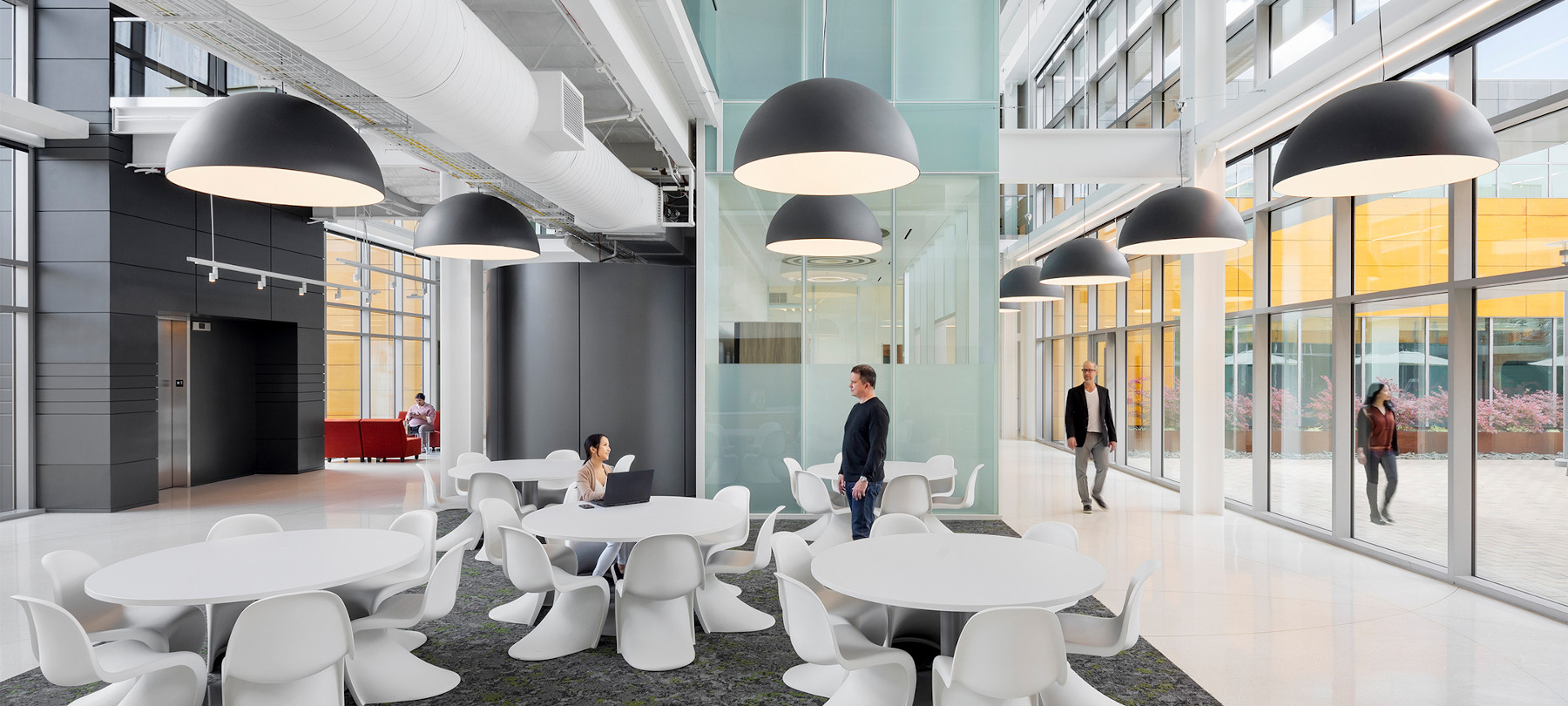 BD+C Rankings: Flad a National Leader
2021 was another banner year for Flad Architects as we continued to find new ways to bring our clients' bold plans and bright ideas to life. Our success is reflected in the Building Design + Construction Giants 2021 rankings.
Overall RankingOf the top 95 architecture and engineering firms, Flad was ranked #19 overall.
Science and TechnologyFlad is recognized as a national leader in the design of major science and technology facilities, including flexible labs and high containment and biosafety facilities. Our practice entails the entire value chain within the pharmaceutical, biotechnology, and consumer products industries including basic research; scale-up and pilot-scale laboratories; quality control laboratories; and full-scale, process-intensive manufacturing facilities.
In 2021, Flad was ranked:
#4 among the Top 60 Laboratory Facility Architecture and AE Firms
#6 among the Top 80 Science and Technology Facility Architecture and AE Firms

Explore our recent science and technology projects to see how our teams of architects, lab planners, interior designers, structural engineers, landscape architects, and other professionals collaborate with clients to create safe, efficient, and inspiring environments.
#13 in University ArchitectureFlad is also a leader in the academic sector, particularly in the design of teaching, learning, and research spaces across the fields of science and technology. Our innovative environments enable academic institutions to have a profound impact on society as faculty, staff, and students make revolutionary discoveries and empower tomorrow's leaders.
Top 150 University A/E: #13
Visit our academic project page to view photos and stories.
#20 in HealthcareOur staff draws inspiration from the people we serve, and our clients include academic medical centers, healthcare systems, governmental agencies, and more. Our team has planned, programmed, and designed more than one billion dollars' worth of healthcare-related construction in the last ten years.
Top 150 Healthcare A/E: #20
Our current portfolio of healthcare work includes master plans for hospitals and community health systems, renovations and additions to existing medical facilities, outpatient buildings for health systems inclusive of all clinic subspecialties, and much more. View our healthcare projects to learn more about our recent projects.
Top 20% in Office / WorkplaceThe workplace environment across most industries has been rapidly shifting towards new workstyles that require better accommodations for collaboration, dynamic teams, and multi-generational teams. We understand that every design exists in a specific context: social, cultural, and physical. We believe it is our responsibility to carefully consider the context while integrating program requirements and expressing our client's vision at the enterprise, departmental, and individual scale.
Flad was ranked #41 in the Top 200 Office A/E category, placing our firm in the top 20 percent nationwide.
For nearly 100 years, Flad has served clients nationwide with workplace planning and design services that emphasize engagement, employee well-being, and creating innovative environments. Explore our workplace projects to learn more about our work and our approach.
January 31, 2022