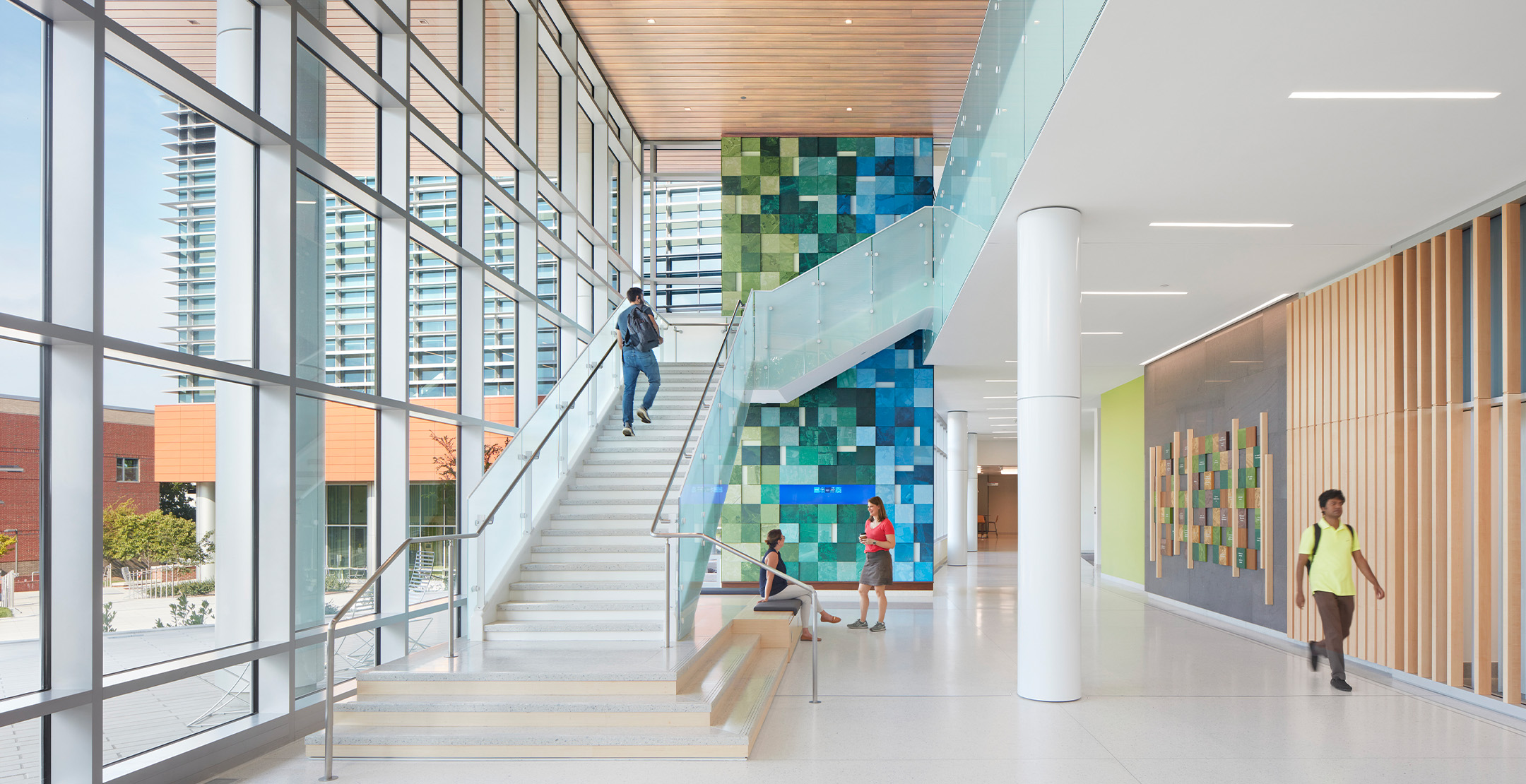 Flad Moves up to #20 in
BD+C

Academic Building Rankings
Flad has moved up to #20 in the rankings for university building architecture firms in the latest Building Design + Construction Giants Report.
With experience on more than 85 university campuses, Flad has completed over 500 academic projects, creating spaces that support and enhance the educational communities of the nation's leading research universities.
Education is based on the concept of sharing ideas, and successful collaborations depend on spaces that can support multifaceted teams and shifts in focus. That's why Flad partners with universities to design flexible spaces that bring together diverse stakeholders in an interdisciplinary environment to support discovery and leverage shared resources.
Whether designing state-of-the art facilities for new or expanding academic programs or renovating aging infrastructure to support and anticipate future research demands, Flad designs spaces that integrate with the campus plan and strategic vision to both support and inspire its population.
November 14, 2023