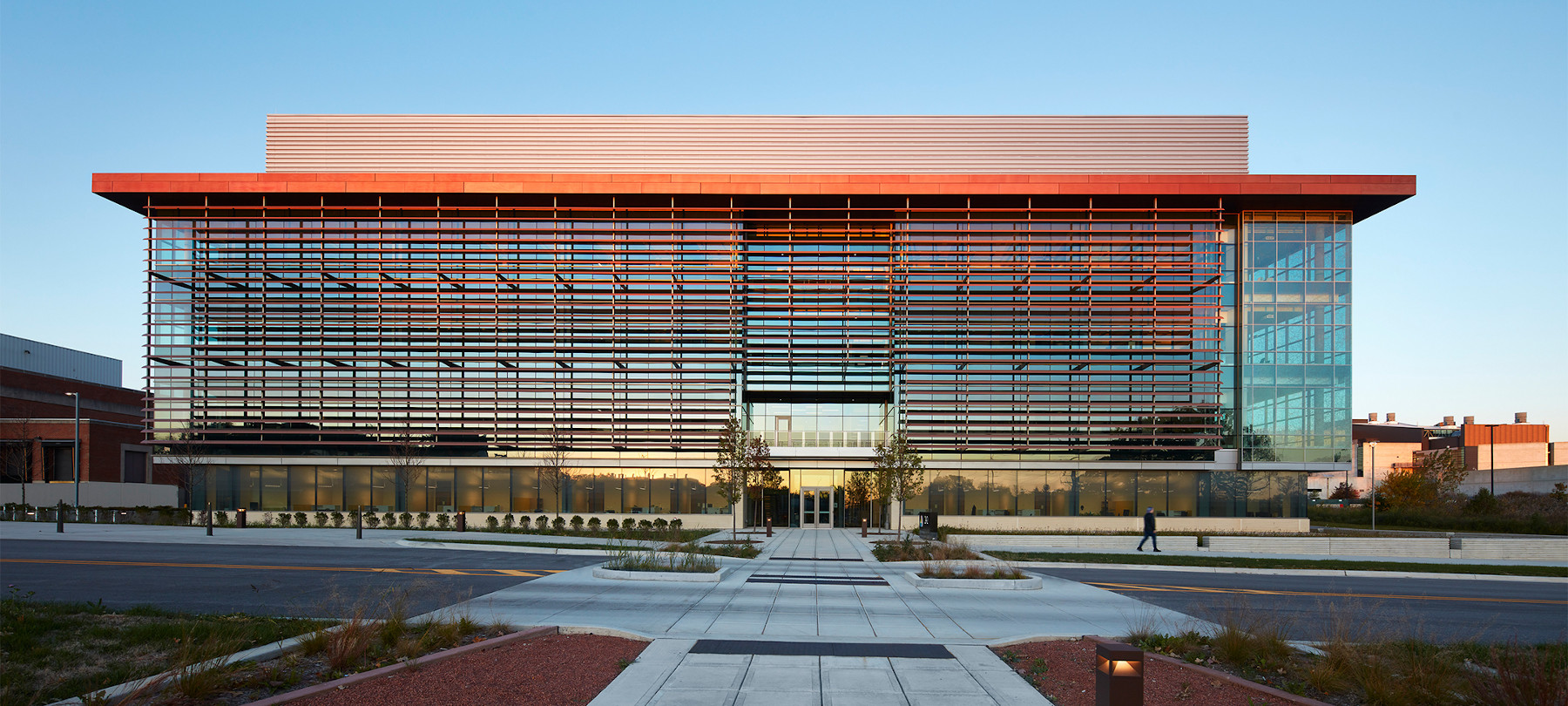 Flad-designed Facility Wins Excellence in Engineering Award
The Argonne National Laboratory's Materials Design Lab has achieved LEED Gold certification, and it also won the Excellence in Engineering award from the Illinois chapter of the American Society of Heating, Refrigerating and Air-Conditioning Engineers (ASHRAE). Of particular interest to the ASHRAE judges were the external shading devices provided on the facility's eastern exposure and the coupling of that approach with chilled beams throughout the offices.
The 124,000-square-foot, state-of-the-art laboratory is designed to provide maximum practical flexibility to adapt to evolving research processes. Utilizing modular laboratory designs to enable adaptation to support new research techniques, the MDL includes a flexible power distribution and communication infrastructure to adapt to changing technical requirements in the future. The success of this research community hinges on a transparent environment that enables collaboration, promotes communication, and is flexible to accommodate the ever-changing requirements of the scientific workplace.
Argonne National Laboratory

Materials Design Laboratory
January 19, 2022