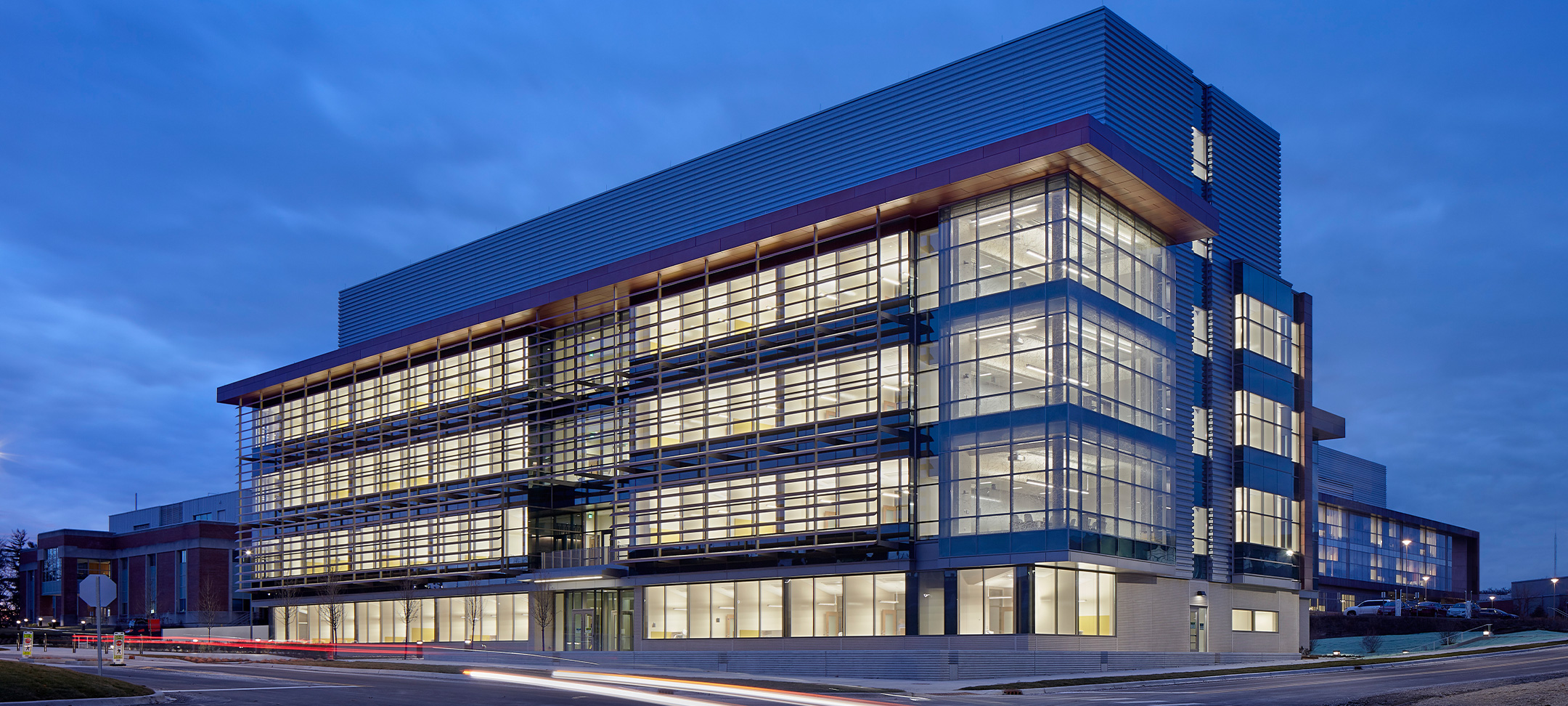 Flad Project Selected as Finalist for a Chicago Building Congress Merit Award
The Materials Design Laboratory (MDL) – Argonne National Laboratory's new, state-of-the-art research facility – was recently chosen as a Merit Award Finalist by the Chicago Building Congress (CBC) in the Commercial Construction Over $50M category.
The MDL provides 124,000 square feet of high-performance, collaborative, and environmentally sustainable laboratories, offices, meeting rooms, interaction areas, and support functions for energy-related research and development. Programmed to support scientific theory/simulation, materials discovery, characterization, and application, Flad designed the necessary infrastructure to maintain vibration and electromagnetic and thermal stability required by the operation of sensitive instrumentation.
Finalists will present July 15, 2020, after which winners will be selected.
Argonne National Laboratory

Materials Design Laboratory
July 07, 2020