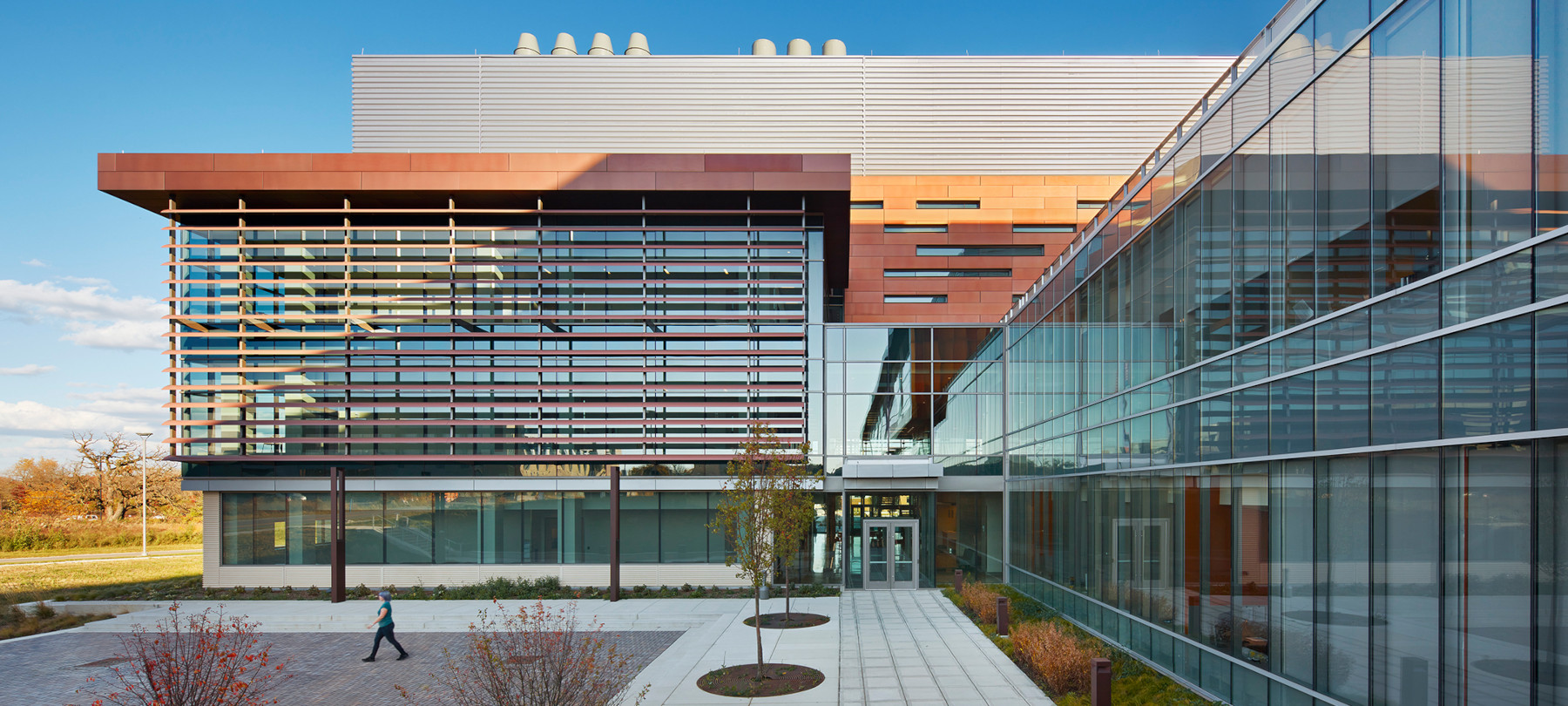 Flad Laboratory Project Featured in
Lab Manager

Article
The U.S. Department of Energy's Office of Science research at Argonne National Laboratory supports the development of revolutionary materials and novel molecular processes to transform global energy production and storage. Flad partnered with Argonne as architect, lab planner, and structural engineer to enable construction of the Materials Design Laboratory (MDL), which supports research to discover, better understand, and utilize new materials. It was featured in a recent Lab Manager article.
The project required innovative solutions due to the sensitive nature of the research conducted at the facility and the goal of creating a highly specialized asset that can adapt to different types of materials research in the future without major changes to the facility's mechanical systems infrastructure.
"I think what's important from a lab planning approach for this science mission is that each lab unto itself is almost a core lab – with the exception of maybe exhaust devices, whether it's a local exhaust fan, a fume hood, or a glove box," said Flad Principal Paul Hansen, who led the project. "Each research tool housed in a lab, or an instrument, was a unique tool specific to their distinct energy research mission."
The result is a flexible, high-performance laboratory that meets the strict safety and operational procedures required by the Office of Science for Materials for Energy programs and is at the forefront of energy research.
Read the full article

Argonne National Laboratory

Materials Design Laboratory
October 28, 2022