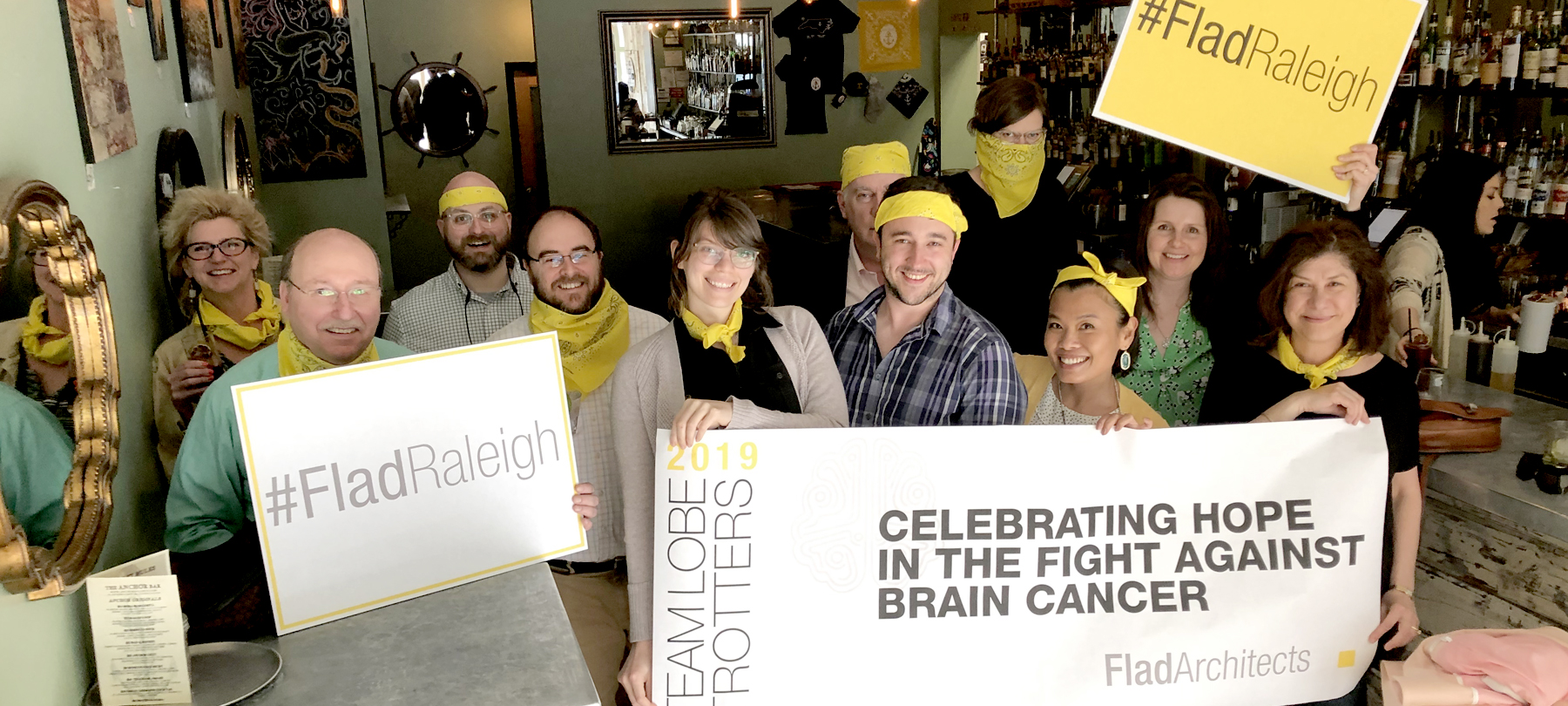 Flad Raleigh to Participate in a Run-Walk Event to Fund Brain Cancer Research
On Saturday, April 27, members of Flad's Raleigh office will take part in the Angels Among Us 5K run.
Angels Among Us is the most important source of unrestricted funds for brain tumor research at Duke's Preston Robert Tisch Brain Tumor Center. The 2018 event raised more than $2.3 million, bringing the total to more than $24 million raised over the past 25 years. Since its inception a quarter century ago, the run has been followed by a Walk of HOPE around the Duke University Medical Center campus and the Sarah P. Duke Gardens.
Flad Raleigh's team, the Flad Lobe Trotters, has set up a team page on the Angels Among Us website, in honor of Bill Bula, the firm's former CEO. To sign up for the run, walk or to make a donation please visit the team page. The run begins at 8:00 a.m., and after an awards presentation and survivors recognition, the Walk of Hope takes place at 11:15 a.m.
Flad Architects Lobe Trotters

Team Page