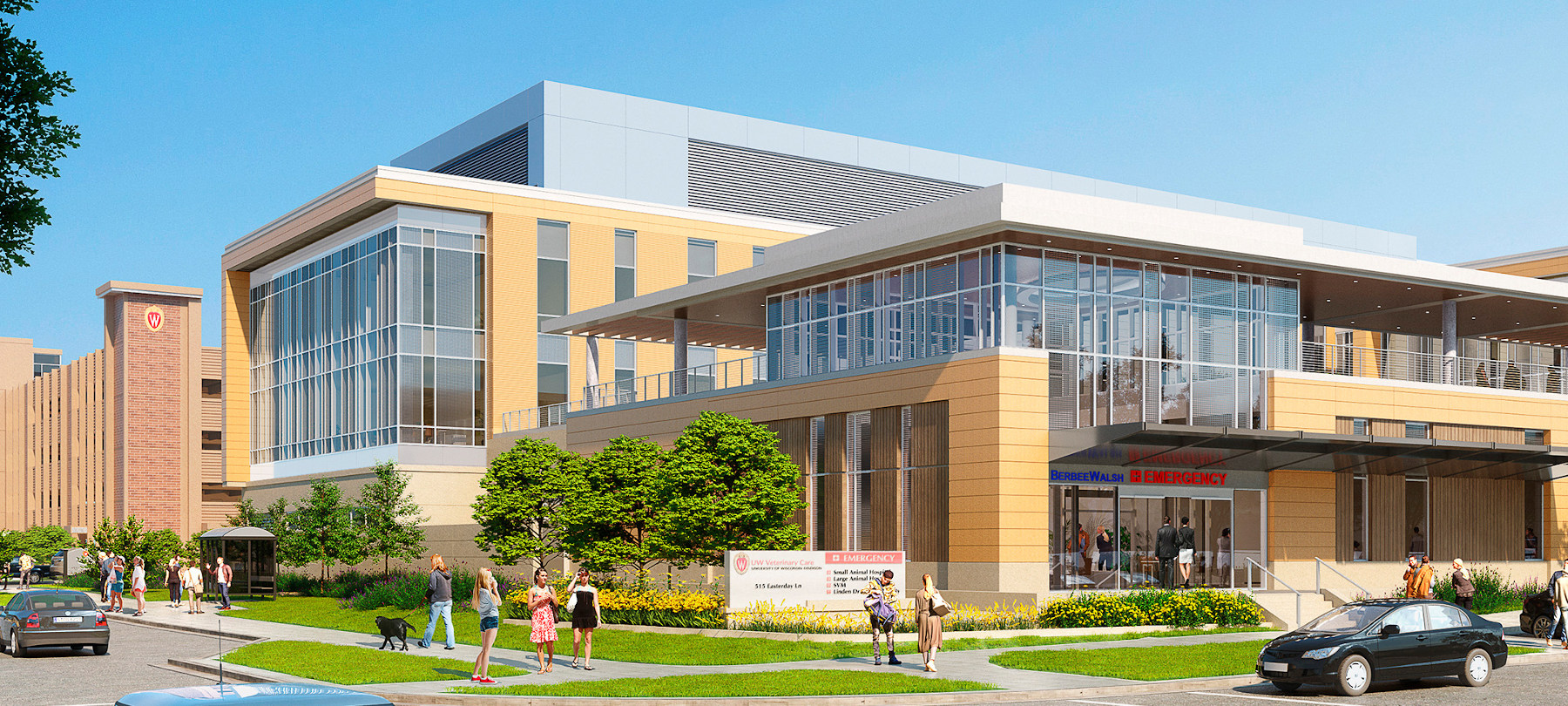 Join Us at the AIA Wisconsin 2022 Symposium on Architecture
Designing for Resilience in Animal and Human Health
AIA Wisconsin 2022 Symposium on Architecture
Wednesday, April 27, 2022
3:15 - 4:15 pm CST
Monona Terrace Community and Convention Center // Madison, Wisconsin
The idea of One Health – defined as the interconnection between people, animals, plants, and their shared environment – has played a critical role on the resilience considerations for the expansion and renovation project currently under construction at the UW-Madison School of Veterinary Medicine. This session will reflect on the design process, methodologies, and strategies deployed to manage animal and human health and wellness and long-term resilience of the facility and School of Veterinary Medicine programs.
The session will explore:
Resiliency and One Health design implications of veterinary and research environments
Design considerations in a congested urban campus setting
Laboratory planning considerations for BSL-2 and -3 spaces that support infectious disease research
Utilization of the AIA Framework for Design Excellence
Flad design principals Mark Corey and Marc Walker along with Director of Sustainability, Kimberly Reddin, and Landscape Architect, Ross Pinski, will be joined by Jason Atkisson, Principal Engineer at Affiliated Engineers, as well as key project stakeholders Wendy von Below, Architect with the Wisconsin Division of Facilities Development, and Kristi Thorson, Associate Dean at the UW School of Veterinary Medicine to share an overview presentation followed by an engaging panel discussion.