Science Ecosystem
University of Saskatchewan

Collaborative Sciences Research Building
From the discovery of penicillin vaccine and its medicinal uses to the development of Velcro, evidence that breakthroughs can happen in unlikely circumstances isn't hard to find. But labs that encourage interaction among researchers from various disciplines would seem to offer better chances of advancements, which is the impetus behind the planning, design and construction of the University of Saskatchewan Collaborative Sciences Research Building. When it opens in the spring of 2018, the building will bring together researchers from multiple areas of study, furthering the mission of the university's biology and natural resources departments.
Where other institutions might focus primarily on breeding crops for improved yield or drought resistance, Saskatchewan's systemic approach rests on a "One Health" framework that views humans, animal populations, plant ecosystems and the overall environment as being equally important to the health of all. In its plan, the CSRB allows this approach to flourish. Open laboratories with shared equipment cores define the floor plates, with open office and shared gathering areas that provide access to natural light and views into the research labs and the adjacent courtyard. Since the building will be used by scientists coming together to solve shared problems for a finite period of time, each floor is identified by a unique color and theme, to assist with wayfinding and establish identity and sense of place for the research teams.
Forming an outward expression of the building's mission and establishing the identity of biological research on campus, rooftop greenhouses are featured as a signature building element. The new facility is also designed to display the scientific process as a means to educate and showcase the university programs' research.
The CSRB is an enabling project both in terms of academic research and its effect on further campus alterations. Its construction will create important swing space that will allow vacated research space to be renovated and repaired – a much-needed first step toward loosening the science campus's space puzzle.
March 10, 2017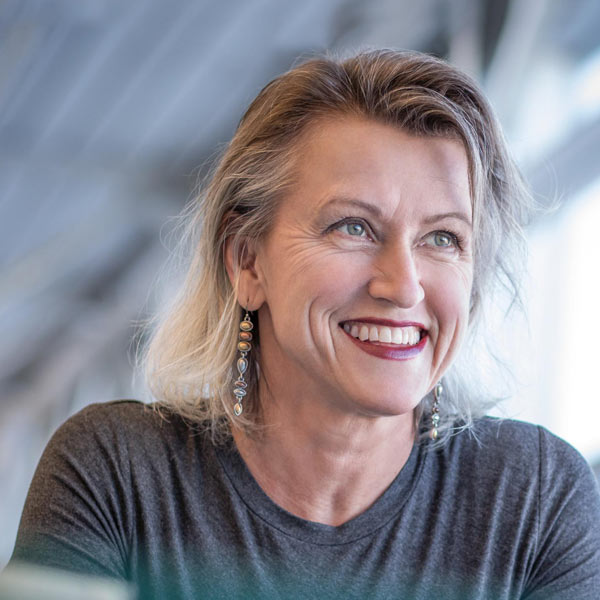 Rachel Nelan AIA, LEED AP, Principal, Flad Architects

People coming from research buildings that are 30 to 50 years old are not necessarily familiar with collaborative science. You have to be able to demonstrate that they'll get such better-performing space and better instruments, and they'll have access to a much larger body of intellectual capital because people are accessible to them. A lot of it revolves around determining what can be shared for the greater benefit of the research community.
Rachel Nelan AIA, LEED AP, Principal, Flad Architects