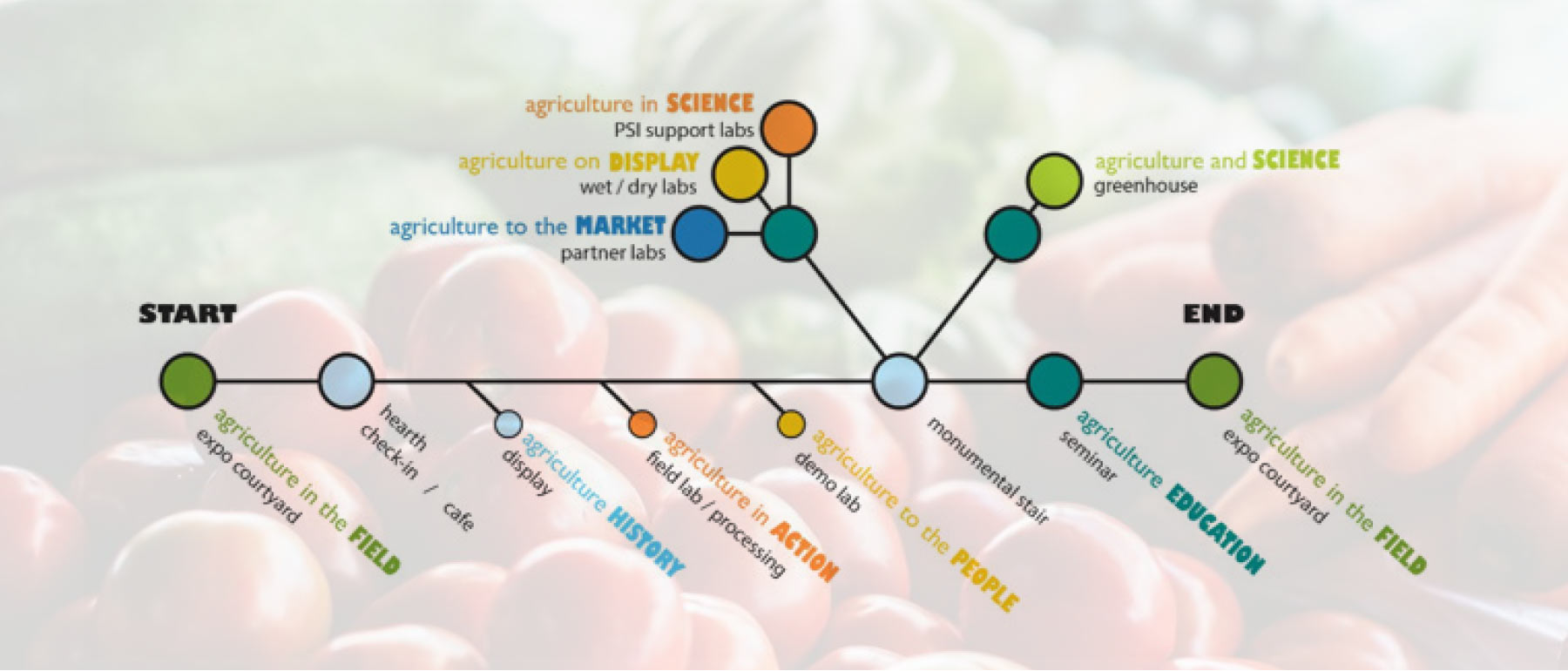 Worldwide Ramifications
Envisioned to be the nation's foremost plant sciences enterprise, the North Carolina State University Plant Sciences Building will support an interdisciplinary culture where researchers from the College of Agriculture and Life Sciences (CALS) will be able to collaborate with researchers from other university departments, as well as researchers from government, industry and regulatory agencies. The complex will support a multidisciplinary culture focusing not only on traditional academic research, but will promote applied research and development that will lead to the commercialization of new plant breeds and agricultural products and technologies.
The hub of a partnership between NC State, the state Department of Agriculture & Consumer Services, and the Golden LEAF Foundation, known as the Plant Sciences Initiative, the facility is designed to be reflective of the Plant Sciences Initiative goals and provide a high-technology facility that anticipates the future of science. Flexibility is paramount, and research space will be able to accommodate a range of research team sizes and scientific capabilities. This space will be overwhelmingly mobile, including flexible casework to anticipate future research project needs and configurations.
Plant Science core labs, including growth chambers and environmental rooms, will be distributed across each research floor, with support spaces providing access to state-of-the-art equipment and staff for help with various research projects. Aiming to take advantage of opportunities to share resources and maximize efficiency, anchor laboratories for genotyping, spectroscopy, transformation/tissue culture, metabolomics, soils analysis, and ag-bio engineering are planned as a resource for all building occupants. BSL-2 and BSL-3 rooftop greenhouses will be an important asset for researchers and partners to the Plant Sciences Initiative, providing state-of-the-art growing environments with a high degree of environmental controls.
Community outreach and education is important to the Plant Sciences Initiative; the first floor features spaces intended to be used by students and visitors on Centennial Campus and external partners for training and special events, such as a Field Lab and Makers' Lab. These are arranged around areas where visitors can gather to await building tours and meetings, including a gallery space with views and access into both labs, and a social hub known as The Hearth.
When it opens in 2021, the Plant Sciences Building will be a place for researchers from various disciplines to collaborate on finding solutions to pressing problems, including the effects of climate change and the need to feed a growing global population despite a dearth of arable land. The university, the agricultural community, the state and the world will all be beneficiaries of NC State's commitment to global agricultural science.
North Carolina State University

Plant Sciences Building
March 10, 2017