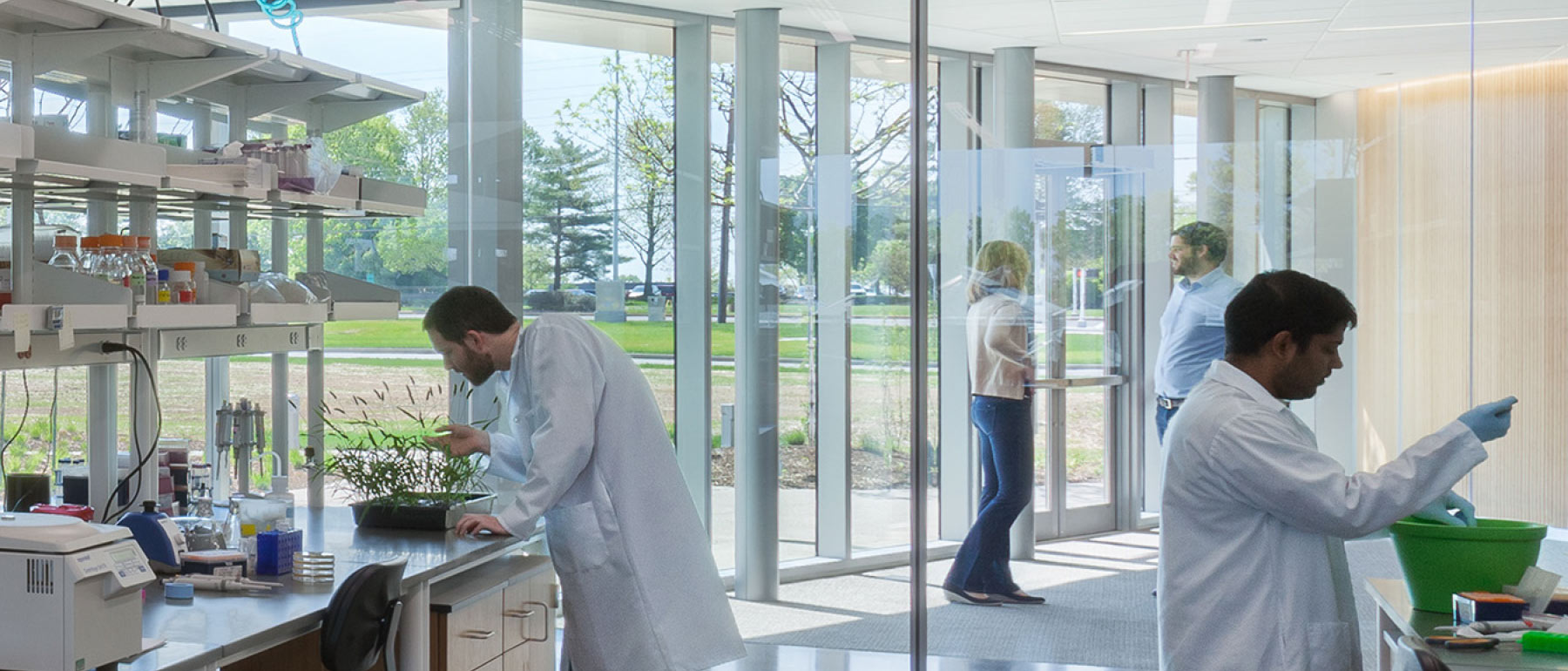 The Final Frontier
Arguably the most celebrated not-for-profit plant science institute in North America, the Donald Danforth Plant Science Center nevertheless had no space in which to grow. This expansion extended Danforth's capacity, accommodating 10 new research teams (100 scientists) in a four-story, 75,000-square-foot addition providing open, flexible lab spaces, an advanced plant growth facility, a computational crop improvement lab, and a maker shop for new instrument development. Flad, which provided lab and office planning for the research portion of the addition, partnered with Christner Inc., architect of record on the project.
Organized and designed to complement the existing building's architectural language and its functional organization, the addition markedly improves on the quality of the space, and the science. The research space is organized around an open lab that is shared by the PIs on the floor and is outfitted with a combination of fixed and mobile casework and overhead ceiling panels that offer a high level of flexibility for research activities. Dedicated support spaces flank research teams and are set up to be as flexible as possible, given that the exact makeup of teams and the scope of research programs were unknown until the building became populated with new hires. A 5,000-square-foot phytotron and related support spaces, including a satellite headhouse facility, a transplanting area, a seed processing area and a storage area for pesticides, occupies the basement of the lab wing.
In addition to providing a home for research, the Science Center serves as a venue for industry, educational, and social events. Careful consideration was given to public routes through the building that provide opportunities for visual access to the scientific activities occurring in the building without compromising the daily routine of research and operations. A tour corridor on the first floor of the expansion, defined on the south by a wall of glass looking into the seasonal garden, connects the facility entrance and atrium in the existing building to a new 100-seat auditorium at the west end of the addition.
Donald Danforth Plant Science Center

Research Center Expansion
March 10, 2017