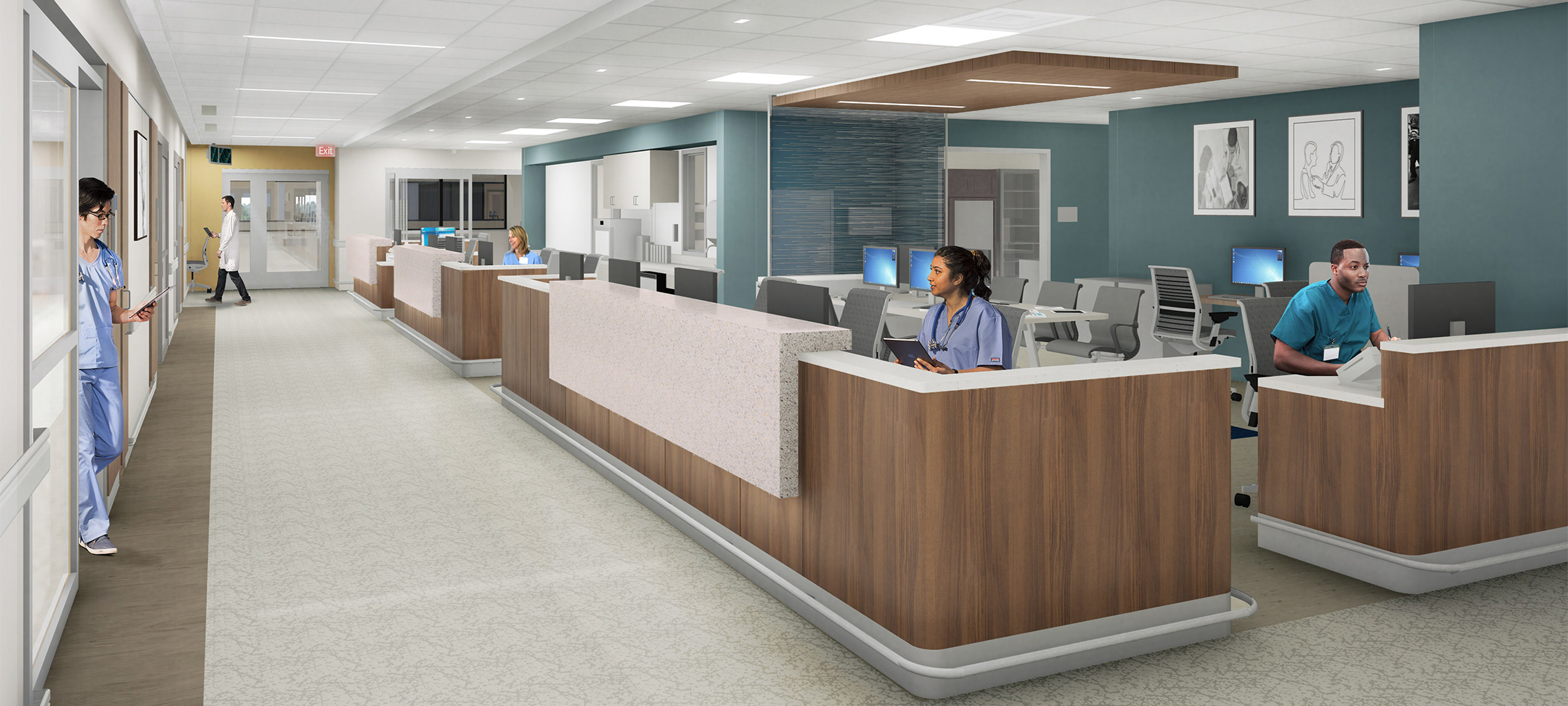 Flad Featured in Advisory Board Showcase
As part of Flad's ongoing efforts to assist our healthcare clients in pandemic response and emergency preparedness, our team recently provided design services for a 24-bed ICU renovation that includes two 12-bed wings and four dedicated isolation rooms. Lessons learned from COVID-19 and our continued work to design built-in flexibility for healthcare environments led to a focused study and subsequent proposal to provide a means to switch the air handling units from their normal operation to a negative "vent" or "purge" mode to address pandemic needs. This work has been published in a recent Architectural Design Showcase that featured 19 ICUs across the nation.
As our healthcare clients rethink their operations in consideration of the novel coronavirus pandemic, potential resurgences, and future outbreaks of other infectious diseases, Flad remains committed to providing evidence-based planning, design, and programming solutions that incorporate new technology, protocols, and ways of thinking.
Read the Advisory Board Architectural Design Showcase

July 03, 2020