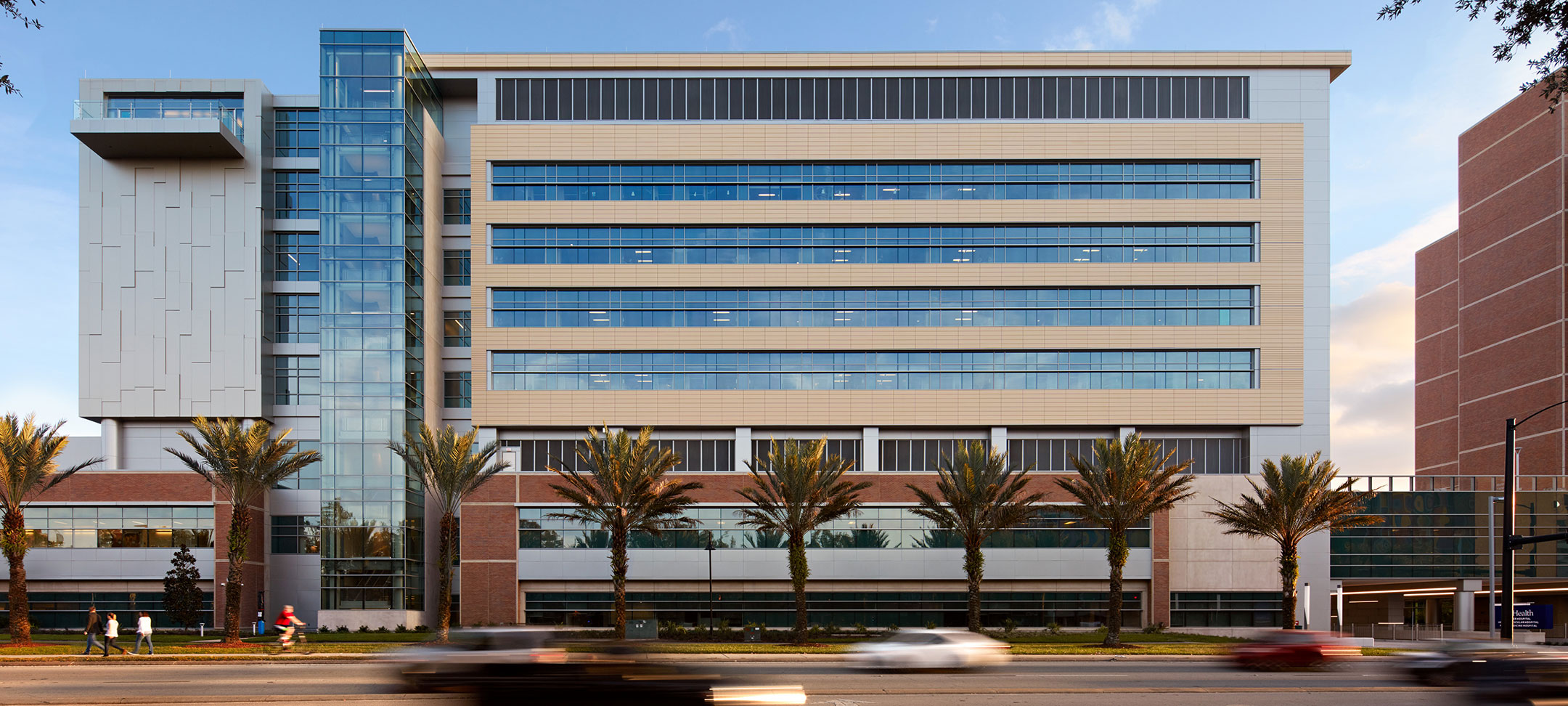 A Model of Sustainability for Complex Healthcare Environments
UF Health
May 12-14, 2020
Omni Orlando Resort at Championsgate
May 12, 2020
The first hospital to be awarded four Green Globes by the Green Building Initiative – the organization's top sustainability rating – will be the subject of a presentation at the CleanMed event in May. "UF Health – A Model of Sustainability for Complex Healthcare Environments" will cover the inherent challenges associated with sustainable strategy implementation within intricate healthcare environments, using the UF Health Heart & Vascular Hospital and UF Health Neuromedicine Hospital as a case study.
Powered by an on-site cogeneration plant and incorporating a myriad of sustainable design and delivery strategies, the new UF Health buildings feature a combined 216 patient rooms and 15 operating rooms, including advanced imaging hybrid ORs. The phased project represents a further step toward the cohesive vision put forward by the medical center to consolidate and align services that until now were scattered across the existing campus. The project is a quintessential example of innovative thought leadership and best-in-class sustainable healthcare design.
Flad's Associate Principal Pat Spoden, who served as project manager, and Chris Qualle, Exterior Design and Detailing Lead, will join John Chyz, a building performance consultant with Affiliated Engineers, Inc. and Du Meyer, director of design and construction services at UF Health, for the session. The CleanMed 2020 conference takes place in Orlando, Florida, from May 12-14, with the time of the UF Health session still to be determined.