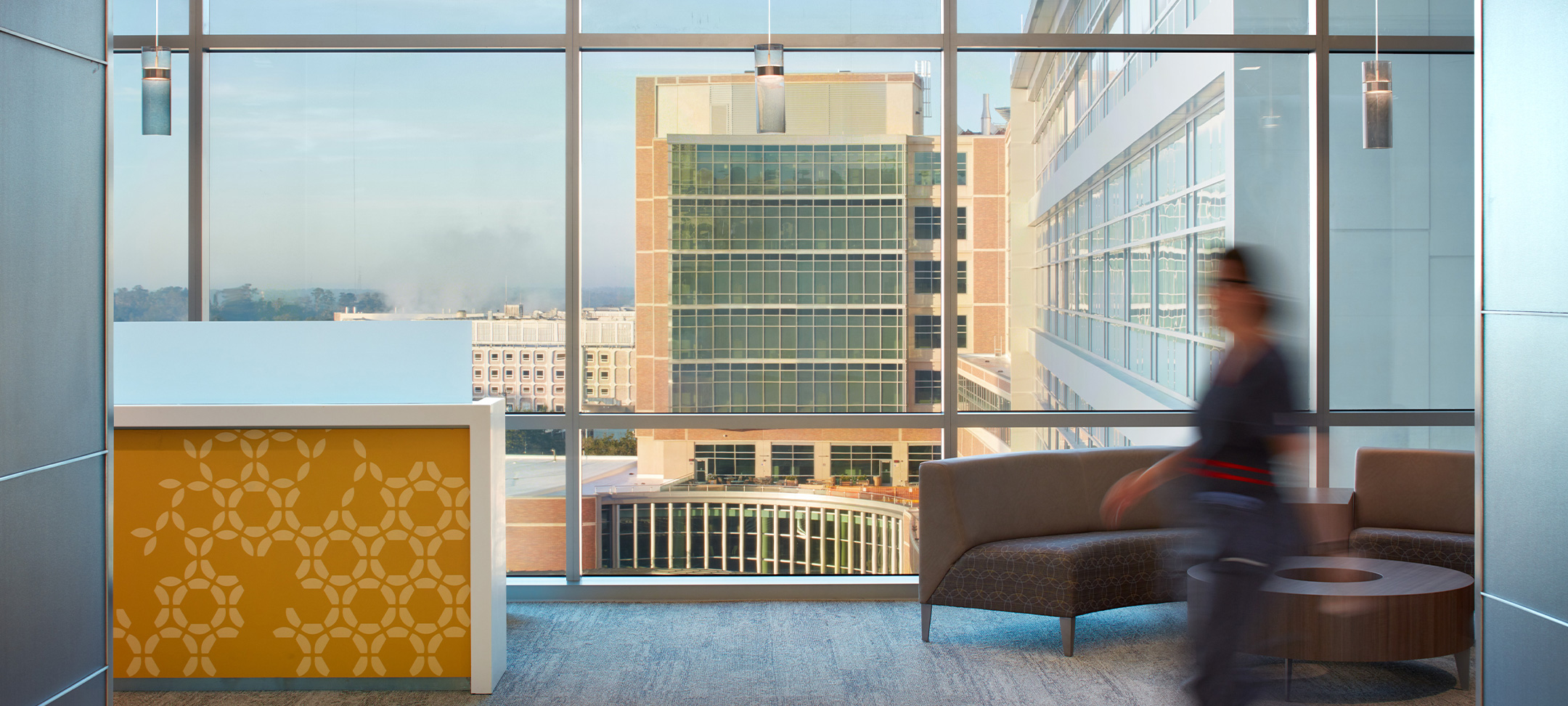 Flad Planner Earns AHCA Certification
Wednesday, November 18, 2020

As medical institutions face complex, ever-changing challenges and rapid, sweeping developments, Flad's specialized healthcare team is dedicated to understanding current issues, while also providing leadership and proactive strategies to embrace future advancements. To enable our staff to be among the best practitioners, we support continuing education for all, participation in research initiatives, and dedicated time for teaching at national seminars around the country.
In support of this focus, Flad is pleased to announce that one of our healthcare planners, Curtis Qualls, recently earned American College Health Association (ACHA) board certification. Curtis joins the ranks of approximately 450 ACHA colleagues in the U.S. and Canada who have achieved this prestigious accomplishment.
ACHA requires its certificate holders to work toward the improvement of healthcare architecture on behalf of the public, to practice in an ethical manner, and to maintain the highest standards in the field of healthcare architecture. The certification process requires a minimum of 6,000+ hours of healthcare architectural experience in the last five years, submission and approval of a portfolio, and successful completion of the accreditation exam which assesses the knowledge and understanding of architects who practice as healthcare specialists.
About Curtis >
Curtis Qualls, AIA, LEED AP, ACHA, has over 20 years of specialized healthcare planning and design experience. His diverse background includes replacement facilities, medical office buildings, surgical services, outpatient care, acute care, women's and children's, cancer, cardiology, psychiatric, rehabilitation, emergency, radiology, and facility master planning. Notable projects include UW Health at the American Center, Sarasota Memorial Hospital's Oncology Inpatient and Surgical Tower, and Wake Forest Baptist Medical Center Master Site and Facilities Plan.
"Earning ACHA accreditation is an immense validation of healthcare architecture skills, and it is my honor to commend Curtis on taking the initiative to earn this achievement," said Jeff Zutz, President / CEO of Flad. "Flad has a trusted reputation in healthcare planning and design across the country and beyond in creating highly flexible spaces that promote healing and allow providers to do their best work. Especially in this moment of increased awareness of the importance of community access to quality healthcare, we are honored to contribute to this dynamic industry and are proud to count Curtis as a member of our team of experts."