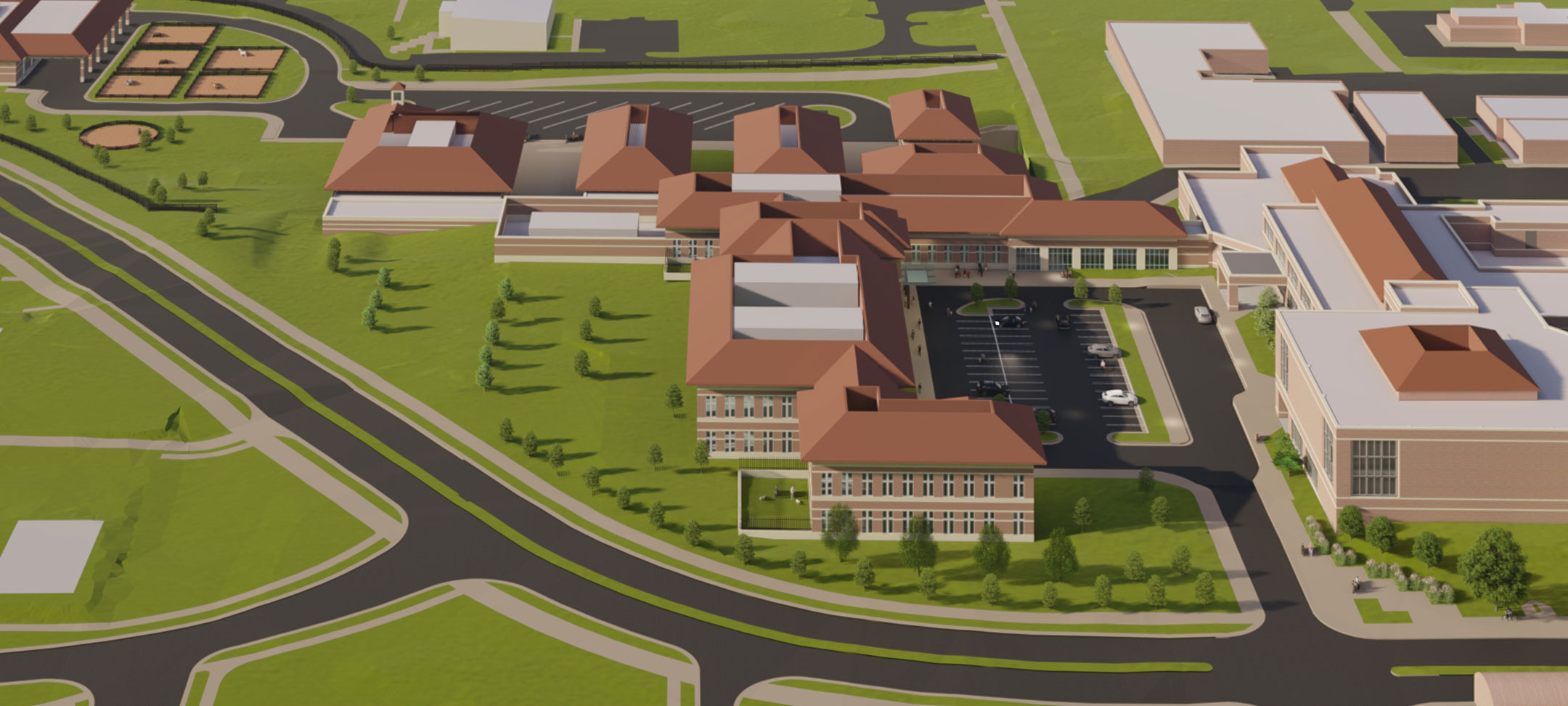 Flad Selected to Design Purdue Veterinary Teaching Hospital
One of only 28 veterinary schools in the country, Purdue University's College of Veterinary Medicine has long been eager to upgrade or replace its aging stable of teaching, research, and clinical spaces. In fact, Flad was engaged in creating a comprehensive master plan for Purdue when the institution learned that the Indiana legislature was on the verge of approving funding for a new hospital. With a state appropriation of $73 million now secured toward a $108 million building project, Flad has now shifted its focus toward designing Purdue CVM new equine, farm animal, and small animal hospitals.
In keeping with the earlier master plan, new construction will occur to the east of Lynn Hall, home to veterinary teaching spaces and the existing small animal hospital, with an at-grade connector linking old and new small animal hospitals. The equine hospital and its connected barns will adjoin that structure, with only the farm animal hospital constructed as its own stand-alone building. Completion of the project, currently scheduled for March 2022, will allow the university to vacate and demolish some of the older structures to the west, freeing up new greenfield space that can be developed in the future.
With the university celebrating its 150th anniversary and the department its 60th, the jolt of activity after more than 10 years of planning has the campus buzzing. "It's going to be a marvelous asset that will allow growth in class size and provide expanded hospital services," says Flad principal Rachel Nelan, who is serving as a planner on the project. "It's going to be a great addition for them."
September 05, 2019