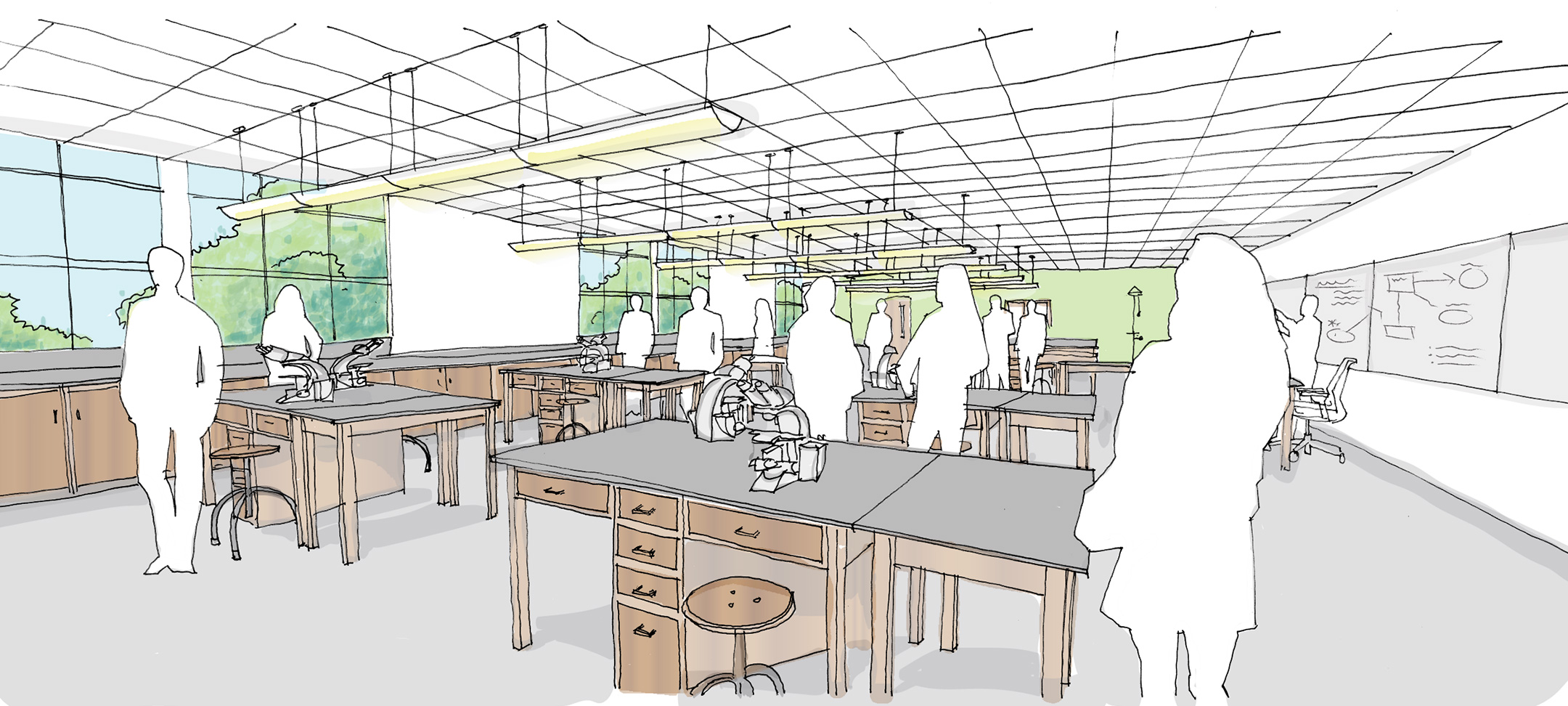 Flad Selected for new Poultry Science Complex at University of Georgia
Offering specialized study in the poultry sciences for well over a century, the University of Georgia is looking forward to a continued tradition of research and instructional excellence in the field with the addition of a new Poultry Science Complex. The university has selected Flad to lead this exciting endeavor that will help solidify public and private investment in the poultry sciences and maintain Georgia's proud reputation as the "Poultry Capital of the World."
This new facility will be integral to the continued support of poultry production in the state – Georgia's largest agricultural industry. As part of UGA's College of Agricultural & Environmental Sciences, the Department of Poultry Science is ranked No. 2 in the U.S. and is currently housed in the aging 1950s Poultry Science Building within the south precinct of the main campus in Athens. The department's four undergraduate degree programs – Avian Biology, Poultry Science, Animal Health, and Biological Science – will find a new home with the completion of the project, scheduled for early 2024.
The new facility will continue the growth and development of the department's faculty, students, and education programs as well as accommodate evolving collaborative teaching pedagogies and changing research activities. The estimated 75,000-gross-square-foot, $42 million project will include a variety of new educational classrooms, instructional laboratories, faculty research laboratories, laboratory support spaces, and administrative and office spaces.
Flad completed the initial feasibility study for this project in 2018, and we are thrilled to continue the work for this important facility at UGA that will help students prepare for successful careers and support research that will advance knowledge and discovery in the agricultural industry.
February 16, 2021