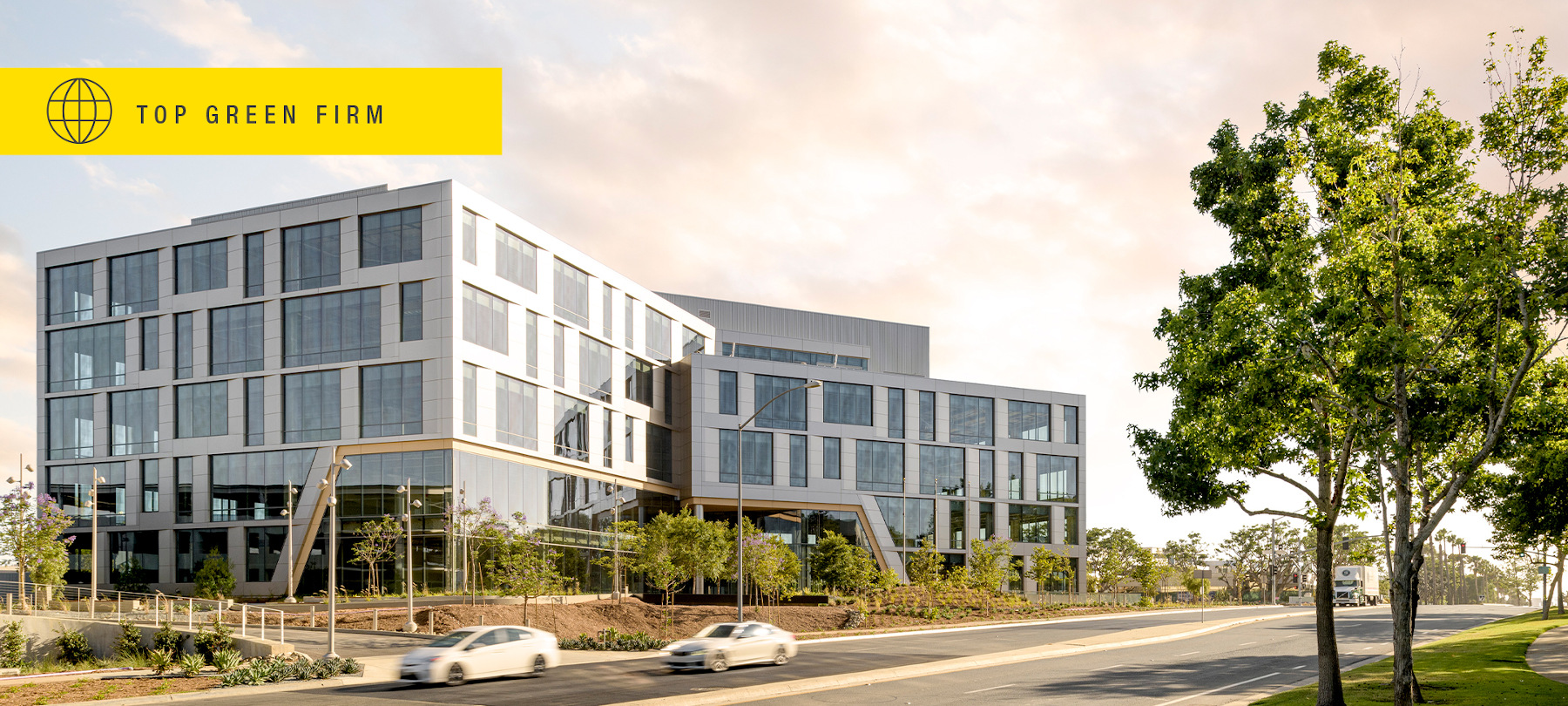 Flad Rises in Prominent Green Design Firm Ranking
Rising in rank this year in the Top 100 Green Design Firms list by ENR, Flad has broken into the top 40 firms, now ranking #36. The prominent list ranks companies according to revenue generated in 2019 from projects that have been certified by or registered with a third-party organization that sets standards for measuring a building's environmental impact, energy efficiency, or carbon footprint, such as the U.S. Green Building Council (USGBC) and the Green Building Initiative.
As Flad remains committed to transforming how buildings are designed and built to support sustainability, resiliency, and human wellness, it is an honor to receive this recognition.
ENR Top 100 Green Design Firms of 2021

Learn more about Flad's sustainable design expertise

Learn more about sustainability certification selection

November 23, 2021