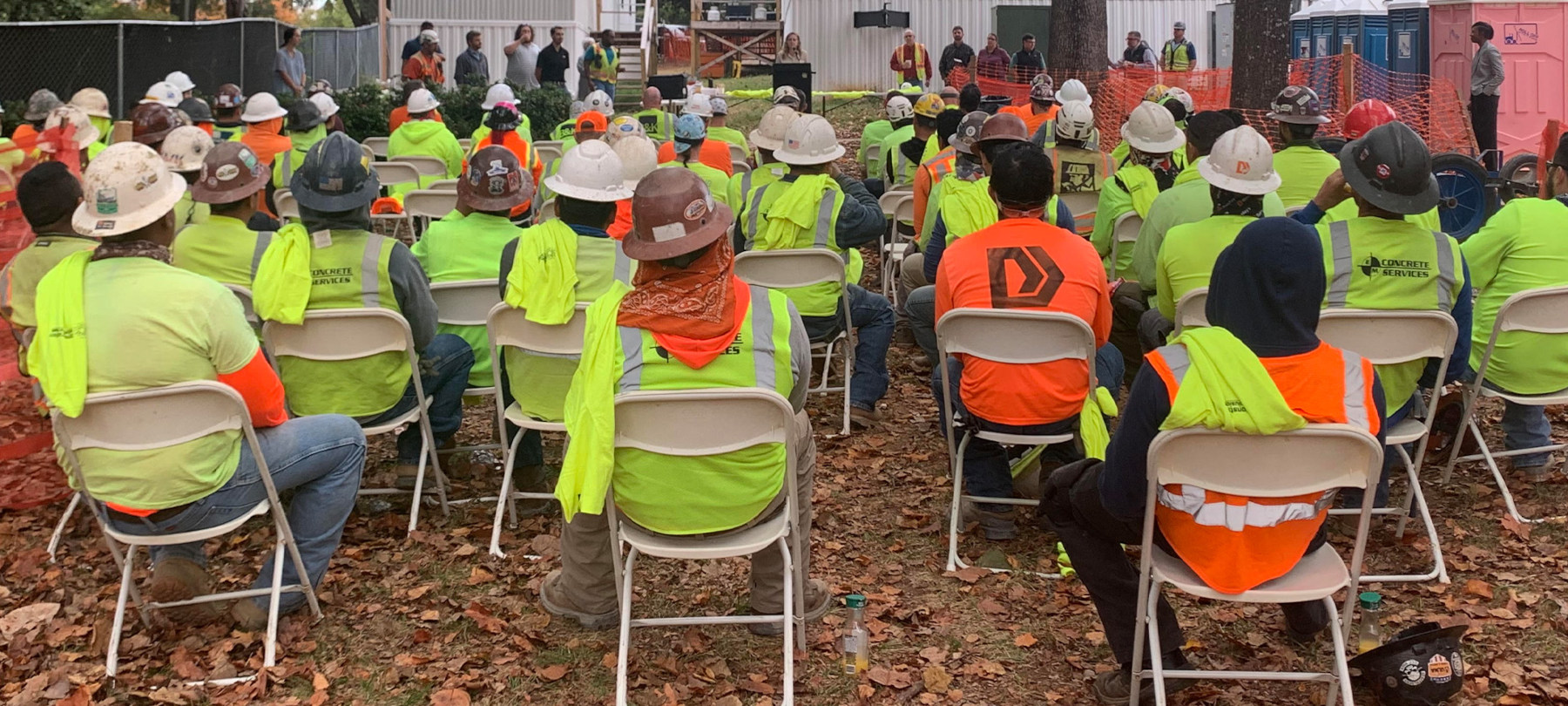 Flad Celebrates Construction Inclusion Week
In honor of Construction Inclusion Week, Flad team members celebrated at an event hosted by McCarthy Building Companies on the campus of the University of Georgia, where Flad partnered with UGA to design their new Poultry Science Complex.
Construction Inclusion Week is an industry-wide event, which launched in 2021 through partnerships with many of the nation's largest construction management firms. It aims to build awareness of the need to improve diversity and inclusion in the construction industry with events and resources designed to foster conversations that move the industry's culture forward.
Learn more about Construction Inclusion Week

University of Georgia

Poultry Science Complex
October 28, 2022