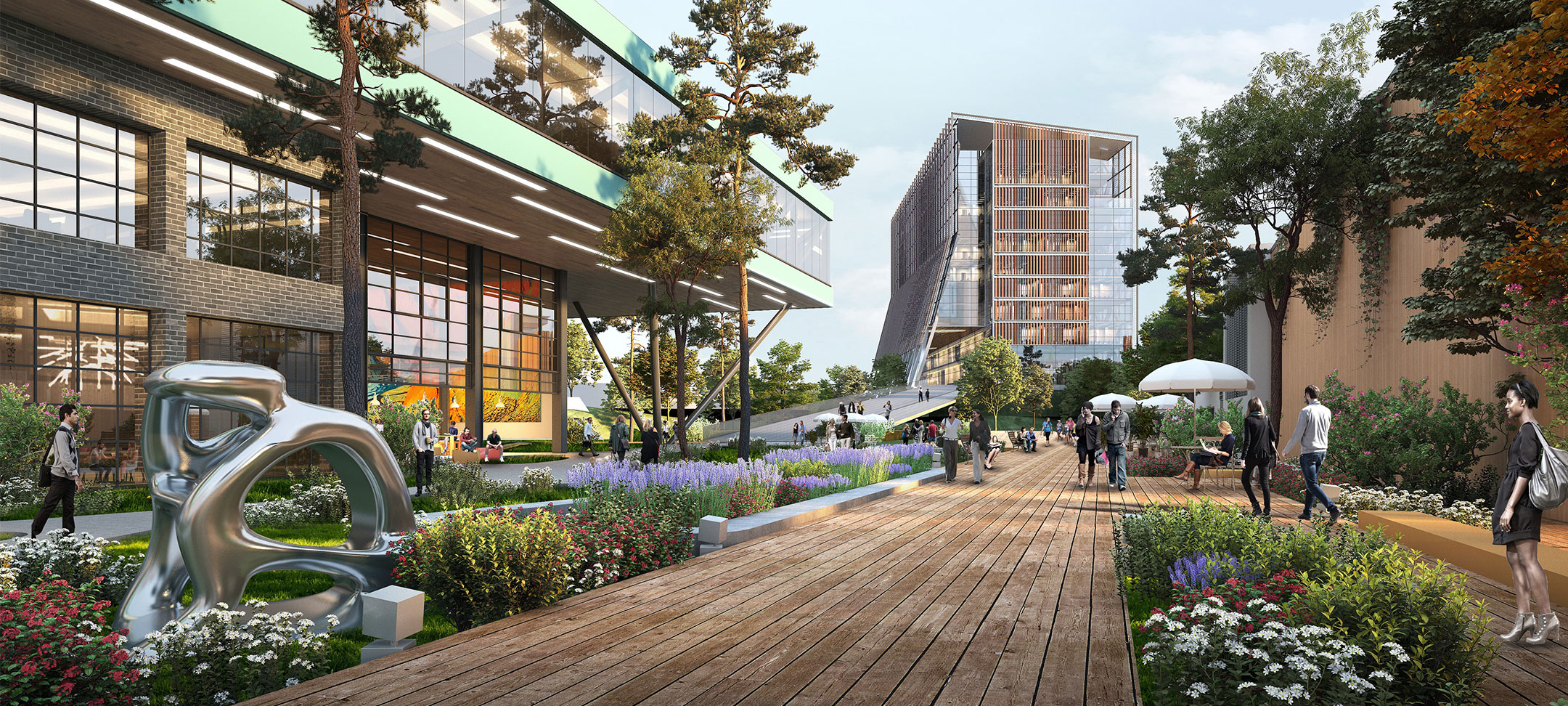 Phases Four and Five Underway at Gateway of Pacific
BioMed Realty's vision for the Gateway of Pacific campus is to capture the essence of South San Francisco's biotechnology industry; creating science, technology, and workplace innovation and acting as a beacon for South San Francisco. The property design heightens the established vocabulary of materials and landscape texture while branding its own architectural identity. The community of new buildings, organized by a campus-style site planning approach, elevates the pedestrian experience on-site through a central spine that is uninterrupted by vehicles and has abundant landscaping and usable spaces.
Flad's design for Phases Four and Five will complete the full build-out of the campus. Phase Four consists of two pavilion-like buildings arranged around a central courtyard, and Phase Five consists of two buildings separated by a central passage. Each building is designed as a stand-alone facility, with its own entry and services. Combined, the entire project is targeting LEED Silver certification.
BioMed Realty

Gateway of Pacific, Phase IBioMed Realty

Gateway of Pacific, Phases 2 and 3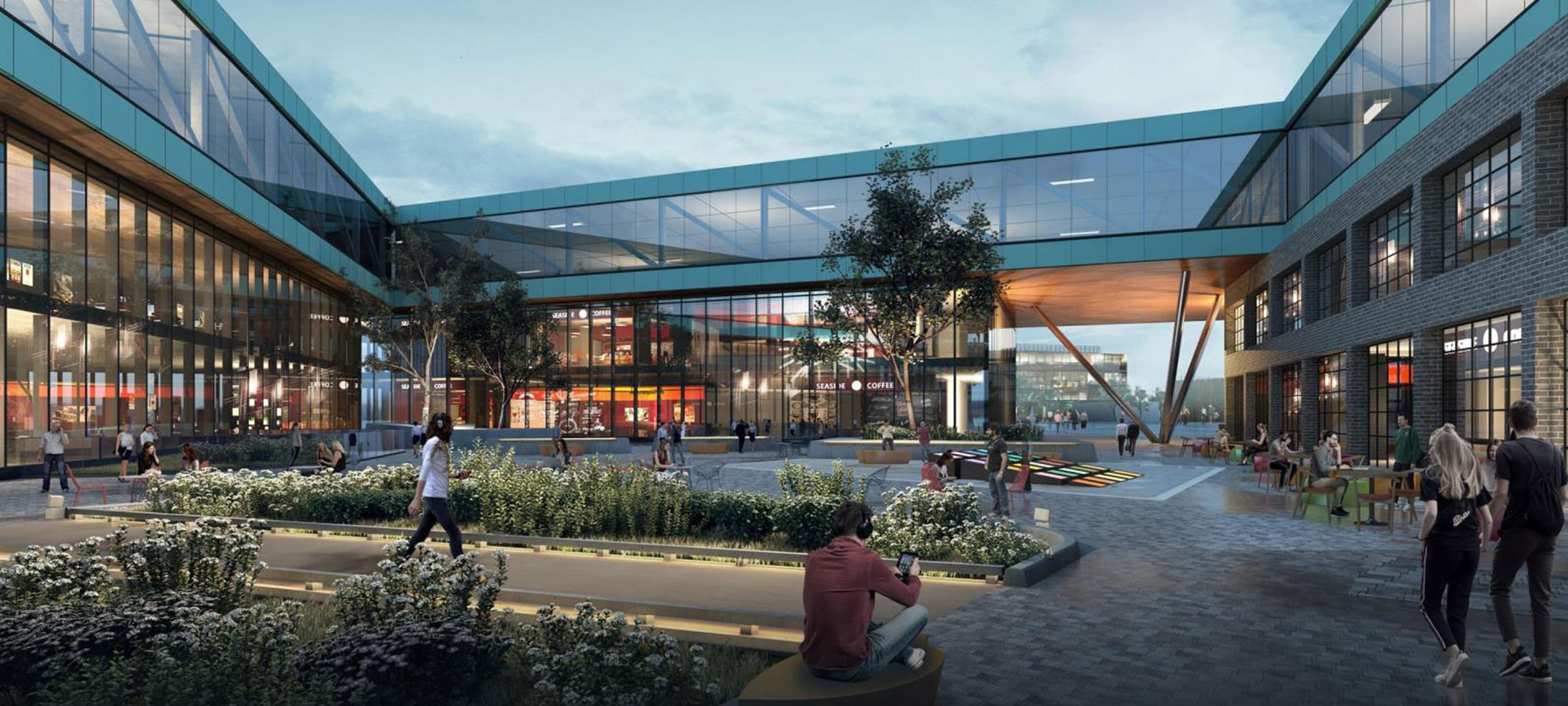 December 16, 2019